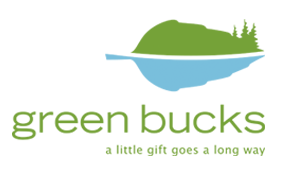 Our guests give back to North Lake Tahoe and the Truckee River!
Through the Green Bucks program, guests contribute to hiking and biking trails, watershed restoration projets, wildlife protection, and environtmental stewardship programs. The program creates a simple way for those who love this area to help make it even better! 
To donate, simply select the option to add Green Bucks Donation to your reservation!
Green Bucks will help fund:
Miles of hiking, biking and ADA-accessible trails
Access for swimming, kayaking, canoeing and stand-up paddle boarding
Open spaces for wildlife habitat and scenic views
Restoration of rivers, lakes, meadows, wetlands, forests
Protection of fish and wildlife habitat
Boating and fishing access
Landscaping and trail re-alignment to prevent runoff
Signage and interpretive displays to guide visitors