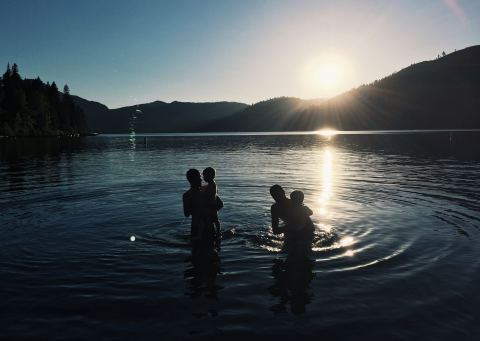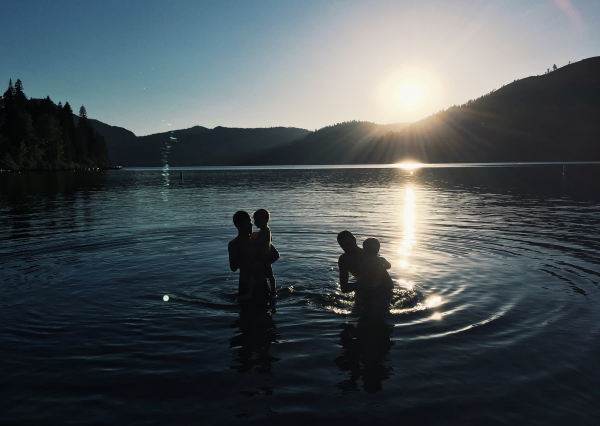 Kings Beach State Recreation Area, Kings Beach - Kings Beach State Recreation Area features 979 feet of beauty ful frontage property along the North Shore of Lake Tahoe. This day-use only area has a large sandy beach, multiple picnic tables under the shade of Jeffery pines, a playground, parking lot, and restrooms. 
North Tahoe Beach, Tahoe Vista - North Tahoe Beach is a popular 2.7 acre beach park with 540 feet of public shoreline located at the intersection of Highway 267 and Highway 28. The park includes a grassy area located above the beach; shoreline access; permanent restrooms; one horseshoe pit (bring your own shoes!); barbecues and picnic tables; and three beach volleyball courts. 
Sandy Beach, Tahoe Vista - Walk through the trees to the beach! This small piece of public shore line in Ta- hoe Vista offers picnic tables and barbecues in the trees. Portable restrooms are provided in the sum mer. Parking is available only along the highway. 
Sand Harbor, North Shore - On the East (Nevada) side of the lake lies the 55 acres of Sand Harbor.   As one of the best beaches on the lake, this area has everything you expect including a visitor center, picnic tables, trees and wide expanses of sunny sand, swimming areas (of course) and even a beach and cove dedicated to SCUBA divers. The park also has a boat launch and tow vehicle parking.  Sand Harbor is also the location of the Lake Tahoe Shakespeare Festival each summer.
Commons Beach, Tahoe City - Commons Beach on the West Shore near Tahoe City is not a typical beach. There is some sand but it has more nice grassy areas where you can enjoy the views and the sun. It's not great for swimming, but smaller children may like the area around the Truckee River inlet. During summer weekends, free live music and food vendors are available during the Concerts at Commons Beach.

Watermans Landing, Carnelian Bay - This three-acre, pebbly beach is quickly becoming Lake Tahoe's stand up paddling headquarters. The site is also served by restrooms, a full service café, and the staff are experts in the local paddle community. Other site features include accessible pathways, benches, picnic tables, and a small (23 car) parking facility.