Celebrate A Safe & Healthy 4th of July!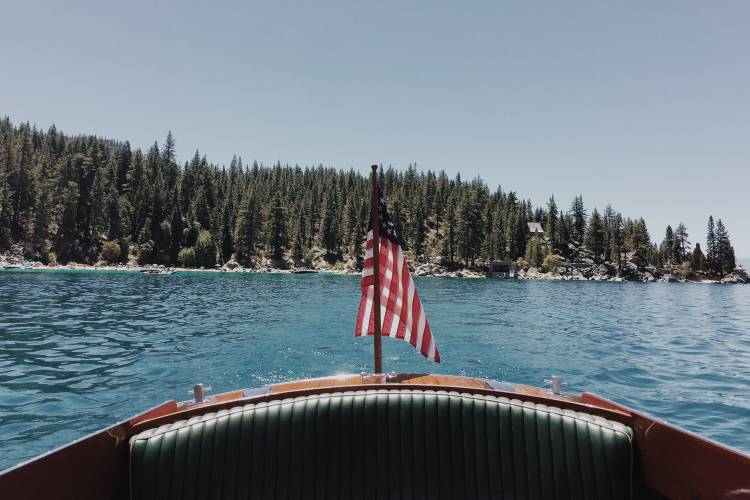 We are very happy to welcome back visitors to the Truckee-North Lake Tahoe area! As you prepare for your 4th of July vacation, here are some event updates and tips on how to protect yourself and others while traveling.
Masks are now mandated in California in many places, and Lake Tahoe is no exception. Remember to bring your face covering with you on your visit, or purchase one from a Truckee retail store! 
 * Please note that all 4th of July parades and firework displays in North Lake Tahoe, Truckee, and Incline have been canceled due to COVID-19.
4th of July Events
The Truckee Tahoe Air Show Committee and Truckee Tahoe Airport are putting on a special July 4th warbird flyover parade in the sky. The flyover is in honor of independence day and frontline workers. Click here to learn more.
West End Beach on Donner Lake, and all beaches around North Lake Tahoe are open! Please remember to practice 6' of physical distancing from other groups when on beaches, and bring a mask as it is required that you wear a mask while inside business or waiting in line for services.
The possession, lighting, or shooting of fireworks is illegal in Tahoe. Please be safe and help prevent wildfires!
Restaurants and Shops are OPEN!
Restaurants and retail shops are open for service with new cleaning and safety protocols. Business are allowed to use outdoor space for their services, so you can enjoy beer gardens, and increased seating for dining outdoors in the fresh mountain air.
You may experience longer wait times due to operational modifications and enhanced cleaning procedures to protect you and employees. We appreciate your patience and understanding!
Explore Truckee restaurants & local shops
Outdoor Recreation is OPEN!
With no fireworks this year, you'll find more time to explore everything else that Tahoe has to offer. Enjoy miles of hiking and biking trails, hit the links, or hike to a hidden alpine lake off the beaten path. Check out our Summer Activities page for more recommendations.
The Big Springs Gondola at Northstar will be open for scenic lift rides beginning July 3, accessing hiking trails and grab 'n go food and drink from the Big Springs Lodge. Please bring a mask, and be mindful of others when recreating outdoors. 
Book Your Summer Vacation in Tahoe!
We offer a wide variety of rental homes and condos in the Village at Northstar, Old Greenwood, Gray's Crossing, and more. Browse through our entire inventory of homes to find your ideal accommodation. Contact us today with any questions!