The Holidays in North Lake Tahoe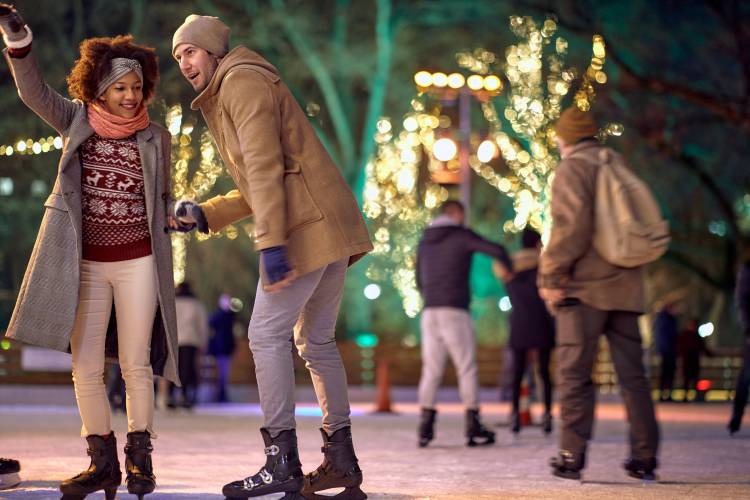 The holiday season is just getting started not only around the world but especially here in North Lake Tahoe and Truckee. Get in the holiday spirit with a variety of events happening in this region of Tahoe. If you are planning a stay with us this holiday season, take a look at what events are happening for a little bit of extra holiday magic.  
Farmers + Makers Holiday Block Party 
When: December 15, 2022 
Truckee Roadhouse. Sierra Community House and Tahoe Food Hub are holding the Second Annual Holiday Block Party on Thursday, December 15th! Join as the local community comes together to celebrate the holidays. From 4-8 pm, indulge in holiday cheer, local food, drinks, and crafts! This is the perfect family-friendly event to kick off this holiday season.  
Noel Nights at NorthStar 
When: November 16 & 17, 2022
Noel Nights at The Village of NorthStar is one of the most iconic holiday traditions in the North Tahoe Region. This event invites families and friends to gather and participate in all the classic holiday festivities. Noel Nights feature live music, photos with Santa, letters to Santa station, face paintings, balloon animals, and ice skating. Our favorite part of this event? The Sleigh Rides! Take a ride around the winter wonderland in a sleigh and take in the view of the village.
Tahoe Nutcracker  
When: December 16-18, 2022 
Head to North Lake Tahoe High School in Tahoe City, CA for Tahoe Nutcracker! The Lake Tahoe Dance Collective is a youth ballet company that puts on shows like the Tahoe Nutcracker all year round for the Lake Tahoe community. This 2-hour show is fun for everyone of all ages. This is a ticketed event and can be purchased online through the Lake Tahoe Dance Collective website.  
Great Basin Carolers 
When: December 23-26, 2022 
Enjoy some classic holiday music at Palisades Tahoe! Every day from December 23rd to December 26th from 4 pm to 7 pm in The Village. The Great Bason Carolers will be caroling live to help spread the holiday cheer. This is a free event so feel free to stop by and listen to the sounds of the season! 
Christmas Day Ski with Santa 
When: December 25, 2022 
Looking to hit the slopes with Santa? Spend Christmas morning opening presents and having family time at your Tahoe vacation rental, then ski the afternoon away with Santa. You can do just that at Tahoe Donner Downhill Ski Resort when it opens at 11:30 am. 
Haven't booked yet? 
No worries! We still have some homes available this holiday season. Browse our North Lake Tahoe Vacation Rentals and book your next holiday vacation.