Truckee Golf Course Openings For Summer 2020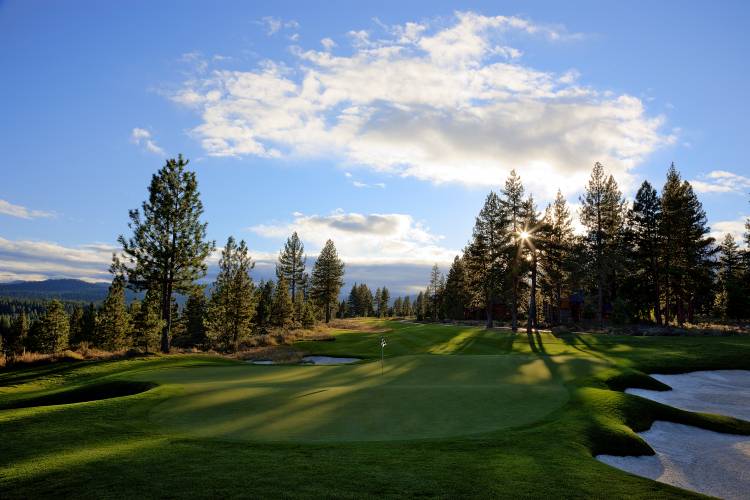 The recent Nevada County Stay-At-Home guidelines have allowed golf course operations to resume, under new regulations that will keep you safe on the course. Please review the Nevada County Golf Course Guidance before booking a tee time. These guidelines include:
Reservations must be made in advance by calling or online
No water stations will be available on the course
Food and beverage services are available for grab & go only
Maintain 6 feet social distancing from staff and other players
These guidelines are continually updated as the COVID-19 situation evolves, so please check back periodically for the latest! 
Old Greenwood - Opening Date May 15, 2020
Situated in the historic town of Truckee on 600 acres of towering pines and blue sage covered hills, Old Greenwood is 18 gorgeous holes thoughtfully designed by Jack Nicklaus. 2020 marks the year that this course becomes the home of the Barracuda Championship, an official PGA Tour event, July 27-August 2, 2020.
Gray's Crossing - Opening Date May 22, 2020
A Peter Jacobson/Jim Hary championship golf course, Gray's Crossing is tucked in a mountain meadow with Mt. Rose as its backdrop.  Enjoy a challenging yet fun course beneath towering Jeffrey pines and snow-covered mountains.
Northstar California - Opening Date May 15, 2020
Northstar offers a unique golf experience, with two distinct 9-hole settings. The front offers open views of Martis Valley in a traditional 9 holes, and enjoy the challenge of golfing in the mountains with tree-lined fairways on the back 9.
Coyote Moon - Opening Date May 29
Ponderosa Golf Course - Now Open
Old Brockway Golf Couse - Now Open 
Book Your Tahoe Vacation!
Although we are currently unable to accept any new reservations for dates prior to June 15, 2020, we've been getting all our properties prepped for a spectacular Tahoe summer, and now's the perfect time to be planning your next mountain vacation! Browse our entire inventory of homes to find the ideal accommodations. Contact us today with any questions!