Ski and Skate Week in North Lake Tahoe!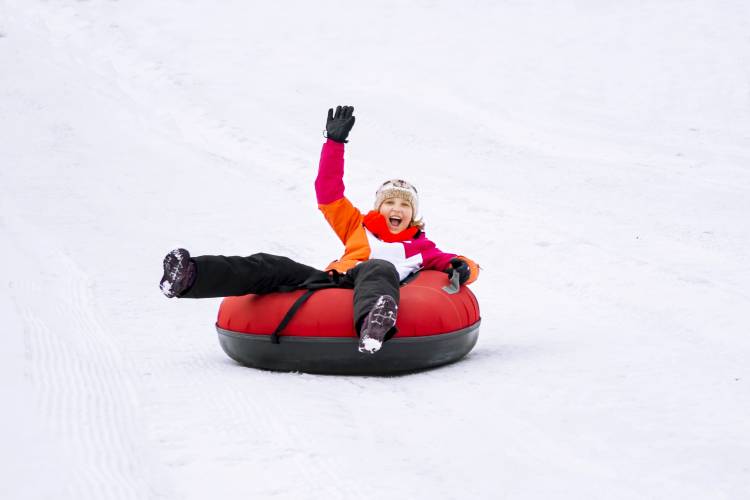 Ski and Skate week is upon us so why not head to the slopes and start skiing? Schools are closed for the week and you should take that time to enjoy the winter, snowy weather in North Lake Tahoe.  Spend your mid-winter break with family while skiing, snowshoeing, tubing, and ice skating this February. Find all the greatest things to do this President's Day below! 
Winter Activities  
Ski and Snowboard 
We have to talk about all the ski resorts we have around North Lake Tahoe! Northstar California, Heavenly Ski, and Palisades Tahoe are all great and popular options for those who decide to stay on one of our Tahoe vacation rentals. There are also a number of other resorts in the area and each of them gets large amounts of snowfall each year. View our list of the local Lake Tahoe Ski resorts to find which one you'd like to visit!
Snowshoeing 
Snowshoeing is a great activity to see the beautiful Sierra Nevada Mountains! Snowshoes can help you walk through the snow especially when there is a ton of snow on the ground.  Northstar California has a beautiful 1,400-square-foot snowshoeing center where you can bring your own equipment or rent some at the center. Tahoe XC also has an amazing cross-country ski area that you can snowshoe in. They have over 21 trails and 3 warming huts for visitors to rest their feet along their adventure. 
Take your snowshoeing adventure to the next level with the Tahoe Adventure Company! The Snowshoe Star Tour takes you on a two-hour-long tour up to award-winning astronomer, Tony Berendsen who will then take you on a tour of the sky above.  Reserve your tour spot for the February 19th tour at 5 pm.   
Ice-skating 
The Village of NorthStar offers ice skating all winter long! Open daily from 2 pm to 8 pm, access to the rink is free and skates are available for rent if you can't bring your own. The rink is surrounded by warm firepits so after your time on the ice you can hang out with your family and warm up from being on the ice.  
Snowtubing 
Snowtubing is fun for all ages! Grab a tube and head to the top of the Tube hill and slide on down. All ages love this activity. Palisades Tahoe, Heavenly Ski, and Northstar Resort all have areas to go snow tubing. Each resort has its rules and regulations, especially about height requirements, so check those before you slide!  
Palisades Tahoe has Disco Tubing on February 24th & 25th! Slide down the tubing hill under colorful lights while live music gets played over the speakers. Tickets for Disco Tubing are only available online so reserve your spot as soon as you can!  
Scenic Gondola ride 
The Village at Palisades Tahoe has a base-to-base gondola ride to connect Palisades and Alpine. On this 16-minute ride, you'll find stunning lake views and beautiful vistas of the expansive Sierra Nevada. Tickets for the gondola ride are part of a sightseeing package. Also included is access to the Aerial Tram ride to the Palisades Tahoe's High Camp and a ride on their Funitel to the Gold Coast area.  
Heavenly Ski also offers a Scenic Gondola Ride. Starting in the Heavenly Village you will ride 2.4 miles up to the observation deck where you can get panoramic views of Lake Tahoe and the Sierra Nevada mountains.  
Indoor Activities 
There are some activities around Truckee that can satisfy your need or want to stay busy but don't necessarily want to hit the slopes or spend a lot of time outdoors. Northstar California has the perfect activity if part of your family wants to ski and some of you don't. This local ski resort offers candle-making! Make the perfect souvenir by creating a custom design of candles, pottery, and soaps.  
Tahoe-Donner Recreation Center also has some indoor activities for your family. During the winter, the Community Recreation Center had a climbing wall available for people to come and climb! They have two climbing walls, one is 29ft tall with 4 auto belays and the second is a 12ft by 18ft bouldering wall.  
The Recreation Center also has an indoor pool! The Rec pool and lap pool are open for visitors in the afternoons. They even have a water slide!  
Book your North Lake Tahoe Vacation Rental!  
Get away from home during Ski and Skate Week! We still have availability in our Old Greenwood Properties and Gray's Crossing properties. Start your search for a North Lake Tahoe vacation rental today!